The mobile we use may receive a variety of SMS notifications. Today we are going to look at the best application that has the ability to store all those SMS and share it to another place.
This is an important piece of information that will protect all the SMS notifications that come to you and help you to share the thought.
Stay tuned to my website and see below for important ideas such as how to download and use it.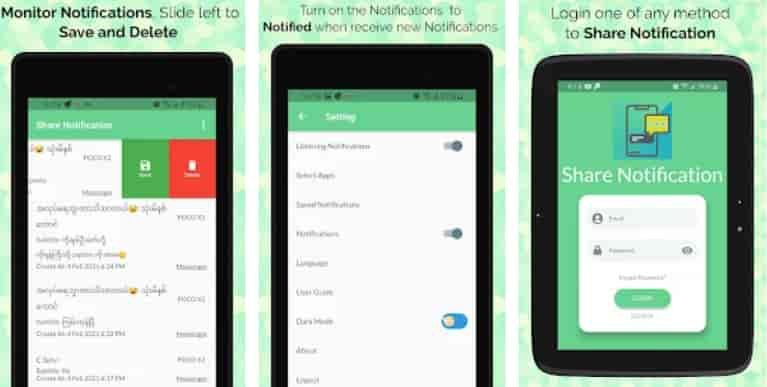 About Of Share Notification: Save, Trigger and Monitor Noti App
This app is to share you and your other members' notifications in one place. You can share any of installed apps and system apps notifications
Most of the people use for social media (like messenger, twitter, instagram, tiktok, etc), banking, messaging, incoming call and others.
Trigger sniffing attack for good purpose or learning, you can sniffing your victim steps like chatting, who is calling him, messaging.Your login information is safe,
You don't have to worry about your login information, we don't show up your login info on screen.Simply you can turn off the sharing service as you want.
If you want to monitor other notifications only, you should turn off the Listen Notification switch in app setting. You can save specific notifications to show up. Query your data with notification's title and specific app.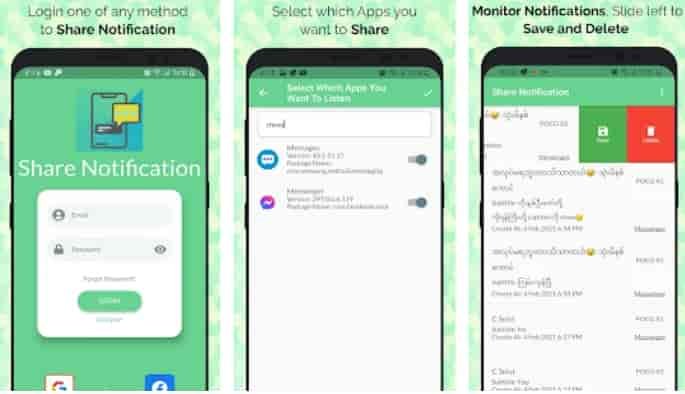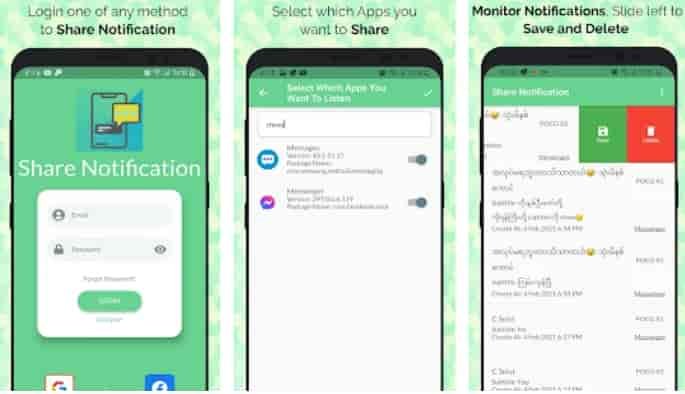 User Guide On Share Notification and Monitor On Noti App
Stup 1: t of all, you have to login with any methods Google, Facebook or Email Password. (Note: You have to login with the same account in other(victim or members) device to monitor or share notifications.
Example- if you are login with shinewanna@gmail.com account in your phone, you have to also login with shinewanna@gmail.com account in victim account to monitor or share notifications)
Stup 2: Then, Choose which apps you want to listen or monitor in victim device. If you would like to only monitor, you can skip the step in your device. You don't have to worry about the step, you can select again in "Setting".
Stup 3: After that, if you wouldn't like to share your notifications, then you can switch off the "Listening Notifications" in your device, but stay switch on in victim device.
Stup 4: If you would like to get notification on your victim get notifications, you can switch on the "Notifications" in "Setting" in your device to get notified by app.
App Policy and Download Details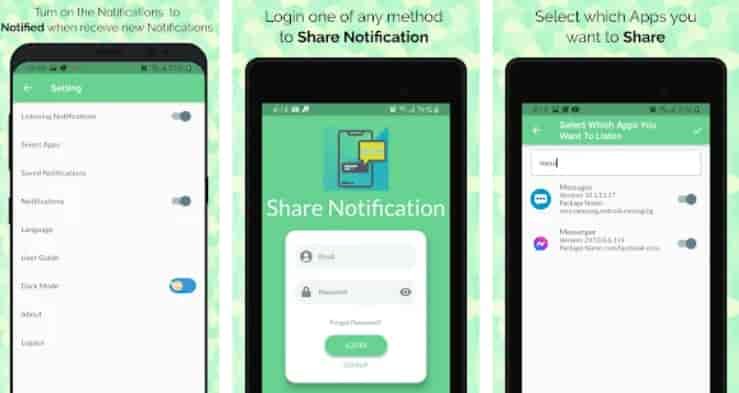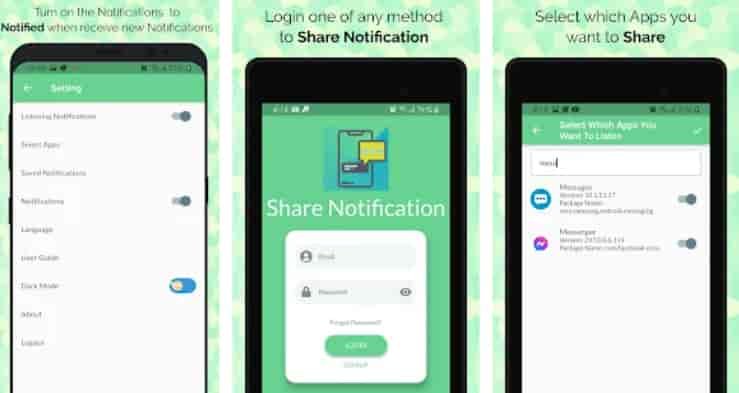 Your Note: When reboot, some of the devices are not listen notifications again.If notifications are not listening for your device, please turn off and on again the Notification Access from "Notification Access Permission" in Share Notification settings. You don't have to look for it, you can easily turn off and on from our app settings.
Send me a mail, if you would like to know any of the things and feedback are welcome.